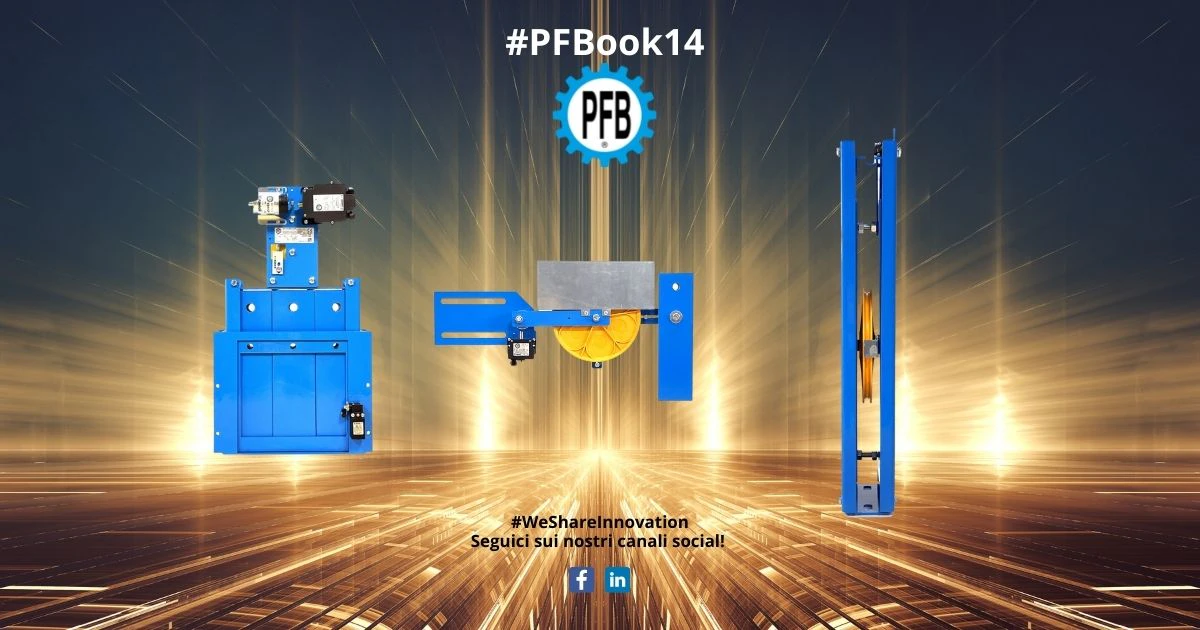 The tension weight is a device used to keep the overspeed governor rope under tension. It is equipped with a safety contact that is activated by cutting off the current if the tightener rope loosens due to excessive elongation. The tension weight is an essential component for the correct functioning of the mechanical intervention of the overspeed governor.
According to which criteria are overspeed governor and the tension weight combined?
There are two aspects to be taken into consideration when matching a PFB governor and tension weight.
Pulley: The diameter of the governor pulley must be the same as the diameter of the tension weight pulley.
Counterweight: Depending on the governor being combined, a different counterweight will be applied to the tension weight.
Does it need maintenance?
No. However, it is important to check the correct functioning of the switch and the tensioning of the rope during regular maintenance of the implant.
PFB Tension weights
PFB supplies a wide range of tension weight, both horizontal and vertical.
What is the difference between horizontal and vertical tension weight?
The horizontal tension weight is fixed to the rail and is cantilevered with the weight opposite the sheave. Discover our horizontal tension weight! R4X -R4K
The vertical tension weight, on the other hand, has the counterweight in line with the pulley and can be fixed to the rail and/or to the floor. Discover our vertical tension weight! R4VS - R4T - R4R - R4V.