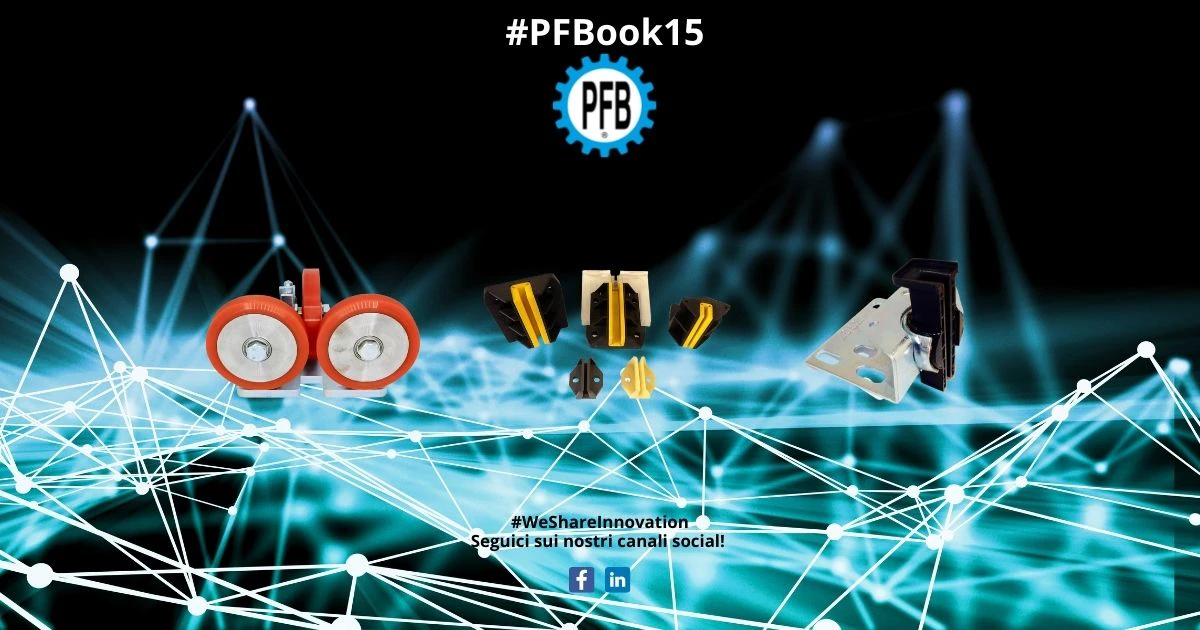 Guide shoes are an essential component for the movement of the car on the rails.
More precisely, guide shoes allow the car to move smoothly along the rail route, ensuring the car is upright and the stability of the installation.
Is it necessary to maintain the supports and runners installed in the system of my building?
Generally, they do not require maintenance, but it is necessary to check the wear of the gasket during the ordinary checks carried out by the maintenance technician.
PFB guide shoes
PFB supplies guide shoes.
Sliding guide shoes can be made of cast iron, thermoplastic and oscillating. These guide shoes are suitable for slow-moving systems with a speed generally not exceeding 1 m/s.
All the guide shoes can be supplied with polyurethane seals, with the exception of types T306 and T305, which are cast iron supports and guide shoes supplied with brass seals for high flow and low speed installations.
The spring loaded, partially spring loaded and fixed guide shoes are suitable for systems with a speed above 1 m/s. They are supplied with polyurethane coated rollers. They are supplied with polyurethane-coated rollers.
Are there any normative references?
No, there is no standard reference for the guide shoes. However, the PFB guide shoes have been tested by TÜV with regard to their load capacities in terms of both axial and lateral thrust. We have calculated the load capacity in the catalogue on the basis of the values given in the TÜV certificate.
All bearing units and runner blocks manufactured by PFB have a minimum safety factor of 6, which means that the axial and transverse load-bearing capacity is calculated at 6 times the stated load-bearing capacity.