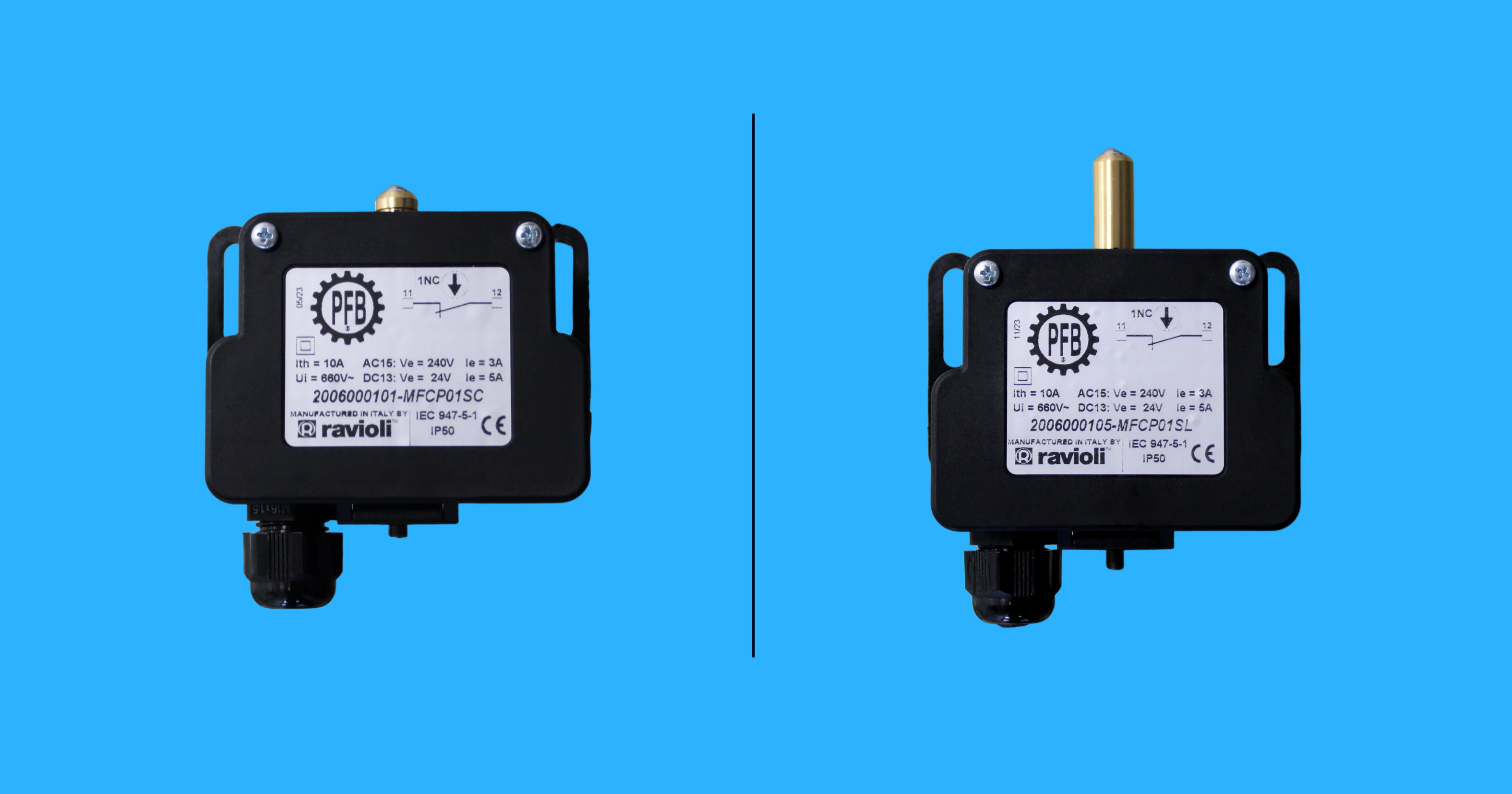 All versions of the overspeed governors for lifts by PFB are supplied with a safety switch, which has the function of intervening in the event of speeding up or down. The intervention can be anticipated or simultaneous with the mechanical intervention of the overspeed governor.
The standard safety switch provided on the overspeed governor is a 1NC IP50 contact with manual reset. Alternatively, however, it is possible to supply a 2NC or 1NC+1NO contact, where the second connection is normally used for the activation of upward locking system. The protection rating can vary from IP50 to IP65 or IP67. An ATEX-certified explosion-proof contact can be supplied on request.
When the overspeed governor is supplied with remote control, the safety switch is normally manual reset, but automatic reset is also available on request.
Overspeed governors with UCM system are bi-directional and the contact provided is always a 2NC contact (both connections serve for the limiter itself), with manual or remote reset.
With regard to tension weights, the safety switches serve to recognise the correct operation of the rope and are supplied as standard with 1NC manual reset and IP50 protection. Higher levels of protection are available on request, as mentioned above (IP65, IP67, ATEX).
Tensioners for lifts are divided into horizontal and vertical.
Horizontal tension weights are R4K, R4X and R4SR120 models.
Vertical tension weights refer to the R4V, R4VS and R4T
models, which must be fixed to the floor and may require contacts with a higher degree of protection (IP67), and the R4R model, which must be fixed to the rail.