Why is the 3D printer so important in an increasingly growing company?
Professionals and technicians who work in our sector are aware about the importance of creating faithful prototypes. Everything starts from the prototype, it's the first concretization of a concept, an idea, a project that before the prototype is only a drawing on a paper, with measures and calculations.
Two years ago our R&D department made a crucial decision that has positively affected the whole process of projecting and designing innovative products. Indeed we decided to purchase a 3D printer, an investment aligned to our way of approaching the future, always staying updated with the latest technologies which can improve our products and safety systems.
PFB introduces you the 4 reasons why you should use a 3D printer:
PRECISION.
Maybe it's the most important reason. Projecting and creating precise prototypes is fundamental, above all when talking about safety components. The 3D printer allows you to create prototypes in scale 1:1. A 100% faithful prototype. Our first experience with the 3D printer was with our LX 180. The result was outstanding. A faithful reproduction of our overspeed governor. it's not easy to recognize which is the real one!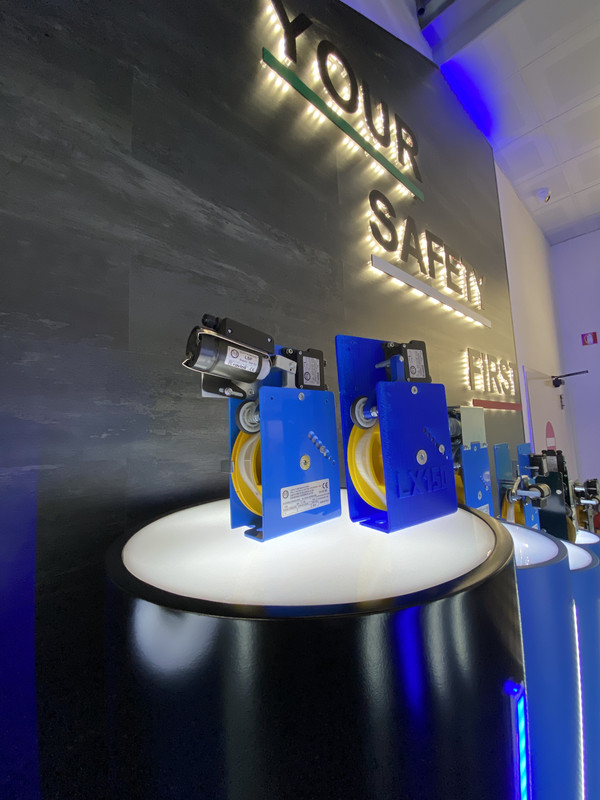 TIME.
Time is everything, and before the purchasing of the 3D printer, making prototypes takes a long time. Our R&D department had to send the drawing to our suppliers waiting for the result. Timing was uncertain. Now, everything has changed. Once we complete the technical drawing our R&D manager switches on the 3D printer and the device starts working. it's all about us, since we decide when starting the prototyping step. To give an example, it takes only 36 hours to make an LX prototype.
FLEXIBILITY.
The 3D printer enables us to create whatever we want. The only limit is the imagination (and the dimension of the 3D printer, for sure). This represents a huge competitive advantage when designing new products, this goes hand to hand with our spirit of innovation.
WHEREVER YOU ARE WHENEVER YOU WANT.
The 3D printer is in the cloud, all the members of the R&D department can access and launch their latest projects wherever they are and whenever they want. This is really useful, enabling our team to project and design also from home.