Versatility and innovation: the key concepts of our vision.
56 years of experience allows us to deeply know our customers, what they want and what they expect from us. This is a matter of empathy and know-how.
It is not always easy to understand the client, however it is our main objective when we design innovative products.
Our new range of R4 tensionweights is completely designed to adapt in every situation and to be completely adjustable by the client. In other words, we are able to offer a product that fits in any place, perfectly aligned with what our clients have always asked for.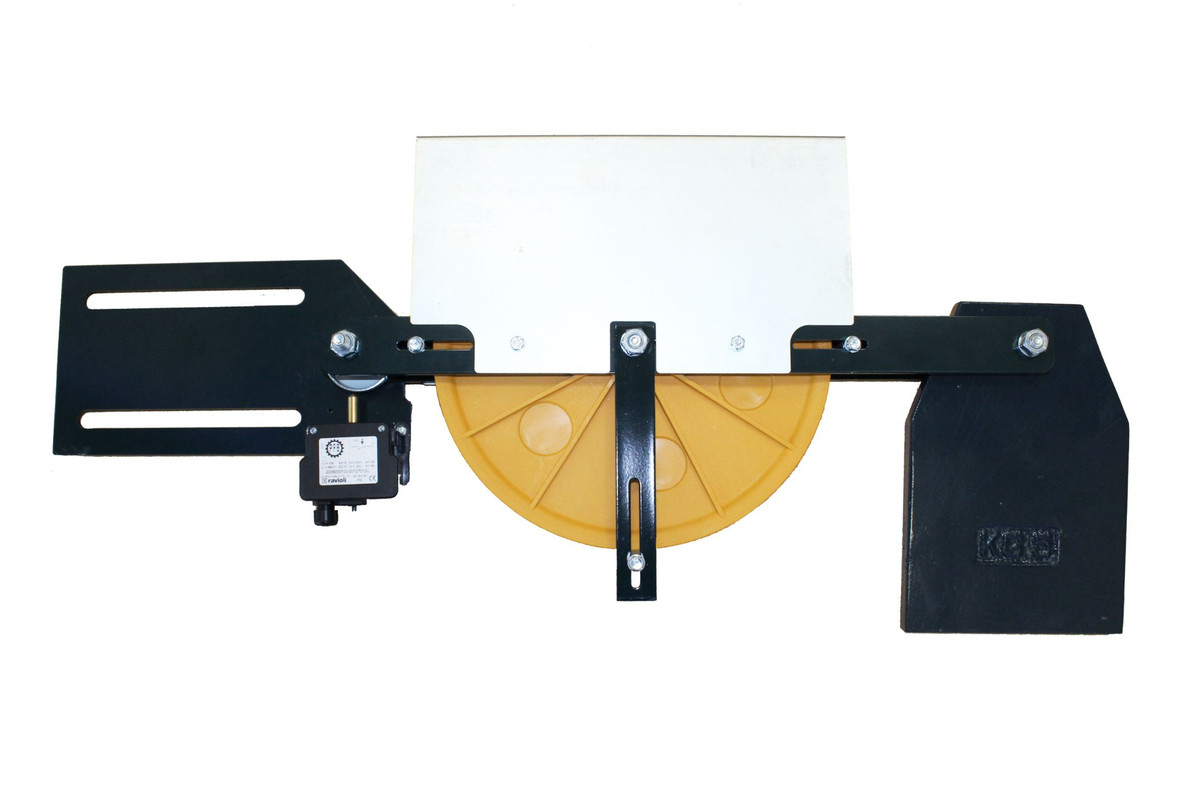 Now we have the perfect solution: the new R4K.
The strengths of this innovative product are focused on adaptability and flexibility. Here the 3 main points:
THE FIXING PLATE AND THE FIXING HOLES
It can be adjusted by the client, since it can be either left or right. Moreover, having larger holes, it can have a better rail-distance adjustment. Moreover, the double fixing holes on the plate ensures better stability.
THE SWITCH
Also the switch can be adjusted by the client since it can be mounted either rear or front.
NEW HOLE
This is made for pulleys up to 200 mm, the new hole is designed to better align the rope.
FEATURES AND OPTIONALS
This tension weight is for pulleys with the following diameters: 150-180-200-250-300-315 mm with guide-fixation The cast-iron counterweight can be 10, 32 or 22 kilos. Concerning the optionals, we can provide anticreeping system and the protection cover.
WIth the new R4K, PFB wanted to go straight to the point, creating a tension weight which is able to respond to the main market needs.